AAUW Grants Pass Branch and Interest Group Meetings
Watch your email inbox and our newsletter for information about upcoming events.  If you are interested in attending a branch meeting or joining our branch contact us HERE.
Third Annual Garage Sale Fundraiser, June 24 & 25, 2022, 8:00am- 3:00pm, Fruitdale Grange, 1440 Parkdale Drive, Grants Pass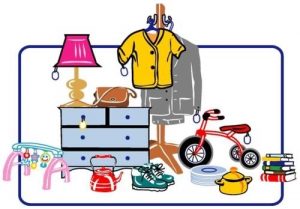 Our annual garage sale will include kitchen and garden items, home decor, furniture, sports equipment, luggage, toys, and more.  The proceeds  go towards scholarships for Rogue Community College students.   For more information click HERE.
Our Branch Celebrates Its 75th Anniversary
We celebrated our 75th anniversary at the March Branch meeting. Grants Pass Mayor Sara Bristol proclaimed March 25, 2022, as American Association of University Women Day while extending congratulations to the branch for its many contributions to the community. 
Work Smart and Start Smart Salary Negotiation Program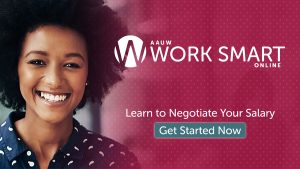 Learn to successfully advocate for yourself–and help close the pay gap for women everywhere.  The online course takes about an hour to complete, it's available to anyone, and it's FREE! Click HERE to get started.
Become a Two-Minute Activist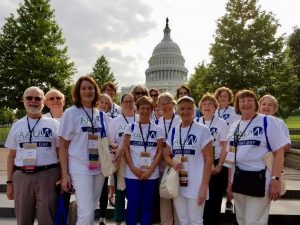 Get involved!  Send emails and texts to your legislators to fight for equal pay, family leave, sexual harassment, and more. Click HERE to become a Two Minute Activist.  Click HERE to learn more about AAUW of Oregon's Public Policy in action.
Opportunities Short and Sweet … That's Our Motto!
This is a new project for our Branch.  Every quarter we will choose one or two community organizations to assist with donations or volunteer hours.  Our current project is:
     Project Green Bag–provides food to the Josephine County Food Bank
Check the current newsletter for details.
Members are also challenged to celebrate the 50th anniversary of Title IX by donating $50 to the AAUW Funds Greatest Need category.  Click HERE to make your secure, online donation or contact our Mission Fundraising chair.