AAUW Grants Pass Branch and Interest Group Meetings
Watch your email inbox and our newsletter for information about upcoming events.  Some will continue to take place on Zoom, but many Interest Groups are now meeting in person.
Welcome Back Branch Meeting, September 18, 2021, 10:00am,  Zoom
Our annual Welcome Back meeting is a perfect time to greet friends and meet new ones. Learn about AAUW's mission, and our branch's programs and activities in the year ahead. Our RCC scholarship recipients will also join us to share their stories.  If you aren't a member and would like to attend please contact our Membership VP.
AAUW Grants Pass Branch Garage Sale for Scholarships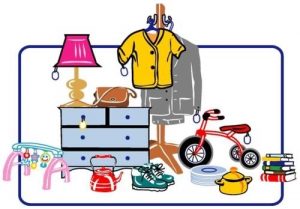 Our garage sale was a huge success!  A special thanks goes to our volunteers and those who donated items and funds to provide scholarships to Rogue Community College students.  
AAUW of Oregon Continuing Education Series on Zoom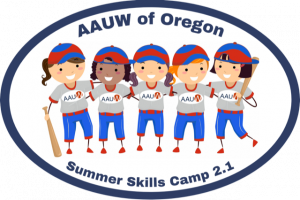 The Summer Skills Camp 2.1, which took place in August will soon be available to watch on AAUW of Oregon's YouTube Channel.

AAUW of Oregon Stands Against Racism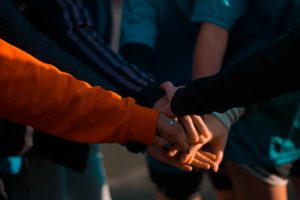 We condemn racism, which is so deeply rooted in our country and demonstrated in many aspects of our lives. There can be no justice or equality when any individuals or communities are treated with indignity or denied equitable access to health care, quality education, desirable housing, opportunities for job advancement and economic security.
As advocates for equality, it behooves us as AAUW of Oregon members to recognize and speak up against racism.  We therefore commit to fighting for justice, long-term and lasting change, and we stand in solidarity against racism. We pledge to take action in advancing policies and systemic changes that respond directly to racial biases.  We also acknowledge that as an organization we have our own work to do.
AAUW's Work Smart and Start Smart Salary Negotiation Program

Learn to successfully advocate for yourself–and help close the pay gap for women everywhere.  The online course takes about an hour to complete, it's available to anyone, and it's FREE! Click HERE to get started.
AAUW Public Policy

Get involved!  Send emails and texts to your legislators to fight for equal pay, family leave, sexual harassment, and more. Click HERE to become a Two Minute Activist.  Click HERE to learn more about AAUW of Oregon's Public Policy in action.