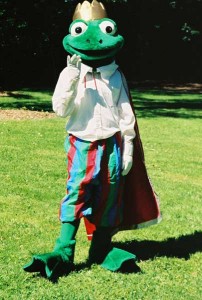 Our Frog O'Faire Children's Festival Which Was To Be Held on Saturday, June 13, 2020,
HAS BEEN CANCELLED
Free Activities for Preschoolers to Age 10
Stage Entertainment 
Kid Friendly Food Available (Bring cash)
The Frog O'Faire Children's Festival has taken place since 1973 on a Saturday in June at Riverside Park in Grants Pass. The festival, which is our branch's gift to the community, provides free entertainment and educational enrichment opportunities for the children in our community.
Hundreds of children come away with a handful of crafts, from bird feeders, tie dye shirts and bracelets, to a marigold planted in a pot. They also have a chance to, get their faces painted and go through an ambulance, the Pacifica Caterpillar bus and the Oregon Caves crawler tent. Over twenty-five activity booths and stage shows provide children with a day full of fun.
Reasonably priced, kid-friendly food is available including SunButter (nut free) sandwiches, turkey and ham tortilla wraps, string cheese, Go-Gurt, fruit, chips, cookies and beverages.  Cash only, no credit or debit cards accepted.  Prices range from $.25 to .$75 an item.
No pets are allowed in the park that day unless they are service dogs or part of the Kennel Club's activity.
You can  support this event just by shopping with your Fred Meyer Rewards Card.
Create an account at www.fredmeyer.com/community rewards.
Search for the name AAUW Frog O Faire Children's Festival (nonprofit # 93211).
Every time you shop and use your Rewards Card, AAUW will receive a donation towards this event. You will still earn your reward points, fuel points and rebates.
You may also make a tax deductible donation. For further information click on the donation button below.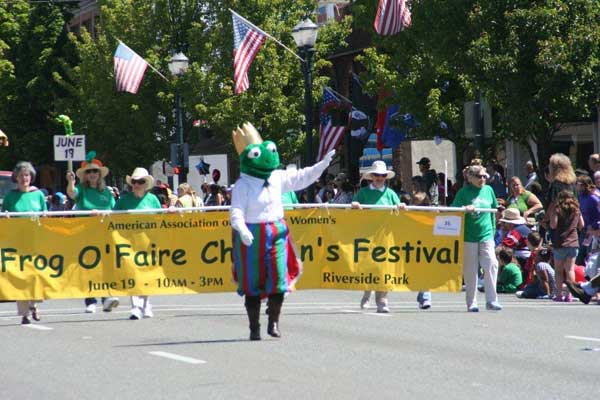 Frog O'Faire is presented by the Grants Pass University Women Charitable Fund (GPUWCF) in collaboration with the American Association of University Women.